How to Write A Layoff Press Release Announcement (Sample Template & Example)
Don't shoot the messenger… cause that's his job –  sometimes he brings the bad news.
One  of the biggest mistakes we observe when it comes to a layoff process is that many people disregard the fact that the news travels quickly. News spreads like a virus, although we might be trying hard to keep the newsworthy information a secret.
And as a result, when faced with a layoff process, many companies miss the opportunity to set the groundwork and manage internal communication on time.
When in fact,  this should be their very first step in starting layoffs.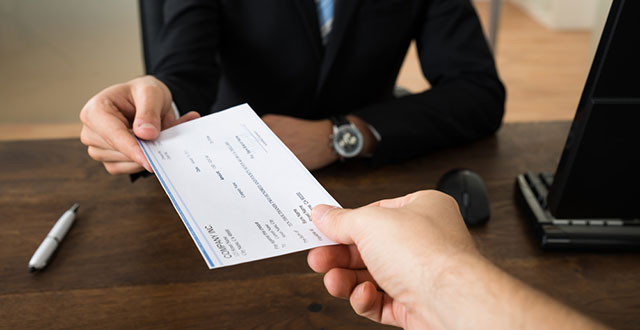 It 's never easy to notify a team of planned or already implemented redundancy and termination changes within a company or organization. It's a difficult task, we admit it.
You have to share information about a delicate issue that is often met with lots of resistance. Moreover, the news about the layoff process can result in a decrease of morale and productivity at the workplace or of the commitment of the remaining workers… And can you imagine what the negative impact and consequences will be in cases when we are talking about a vague or delayed announcement of mass layoffs which does not provided any clear explanations about the changes.
Here is the good  news – you can bring the news about this layoff  change procedure also in a professional way with clarity and on time with the help of a press release.
The employees that remain with the company might have a lot of questions, hence a press release can help you ensure that you have informed the employees about the reasons for dismissing the person(s) in a simple and clear way. The press release announcement is a powerful tool that can help you address any company security concerns and any issues that (you expect) might arise after the news has spread.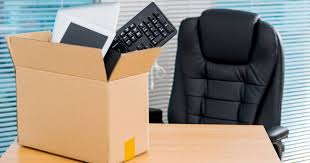 For a better impact, your press release should include a quote and an official statement by an executive director or a manager. In such processes, it is expected that the leader should provide clear explanations about the layoff and avoid any corporate jargon; they should share the true facts about the dismissal and try to focus on the benefits that bring the highest value to the largest number of company stakeholders.
They should by any means avoid any BS because employees can see through it. Avoid BS but don't miss the following important elements of your press release announcement:
Your Press Release should include the following information:
Catchy headline
Details about the employee(s)

name
position(s) held
effective date
career experience
contributions, responsibilities, impact
additional interesting facts  (projects, initiatives)
replacements

Quote from stakeholders, partners, colleagues – CEO, Board of trustees member  (recommended)
Relevant image: company logo, employee, owner, CEO, investor, partner, manager (recommended)
Company website URL
Release date
Dateline
Boilerplate – about the company;
Contact information (contact person, company address, phone)
– SAMPLE –
Still having no idea how to start? Not sure if the press release writing will work out for you?
Have a look at this sample press release to get a better idea of what should be the end result of your work.
After Privatization PRZenCoin Casinos Announce Employee Layoffs
San Francisco, CA, Release: July 15, 2018. For Immediate Release
PRZenCoin Casinos in San Francisco announced Wednesday that ten of 52 workers will be laid off, and Unifor said the job loss is the direct result of privatization in the California gaming operations. PRZenCoin plans to layoff  also five of its 15 contractors.
"PRZenCoin's decision to reduce the hours of operation at most of its California casinos is a perfect example of why Unifor was against the California Lottery and Gaming Corporation (CLG) modernization plan all along," said Victoria Johnson Unifor State President, about the crown corporation which sped up privatization at the expense of workers. "Unifor stated all along that the sale of a crown corporation and its operations will negatively affect workers and good jobs in San Francisco, and PRZenCoin is doing just that."
Unifor is  the  largest union in the gaming sector. It expressed great concern about the privatization of gaming in official reports in January. PRZenCoin Casinos and Entertainment enterprise purchased many facilities across San Franscisco right after hte deal CLG signed a deal for outsourcing gaming operations and gave for sale several assets.
In addition to the layoff announcement of four full-time and six part-time workers in San Francisco who are represented by Unifor Local 158, there will be a layoff of six positions at PRZenCoin Casinos in Las Vegas.  Unifor is continues its efforts to limit the need for layoffs.
"We'll be talking with the employer and union members to discuss a variety of options to save good jobs and support workers and their families," said Samuel Davis, National Representative who is working with Local 158 in California. "If we're successful, fewer workers will be laid off because no worker should have to pay the price of job loss resulting from privatization."
Unifor noted that after the OLG allowed privatization of casinos the only obligation established was for new private operators to retain employees and guarantee jobs in the current position and location for one year, and the new employer had to provide workers with benefits and a pension. As a result of the privatization scheme and weak requirements, workers livelihoods have been left to the whim of corporate profits. For most facilities, the OLG one year obligation arrangement ended in May.
Unifor is California's largest union in the private  sector, representing 14,200 casino workers in the state. The union advocates for all working people and their rights, fights for equality and social justice on national level and abroad, and strives to create progressive change for a better future.
Interested parties can find more information by contacting Unifor Public Relations Strategist Thomas Phillips at thomas@unifor.net or by visiting http://unifor.net/press/przencoin.
Contact info:
Name: Victoria Johnson
Organization: support@unifor.net
Address: Buena Vista & Haight Street, San Francisco, CA 94117
Phone: +1-880-706-6051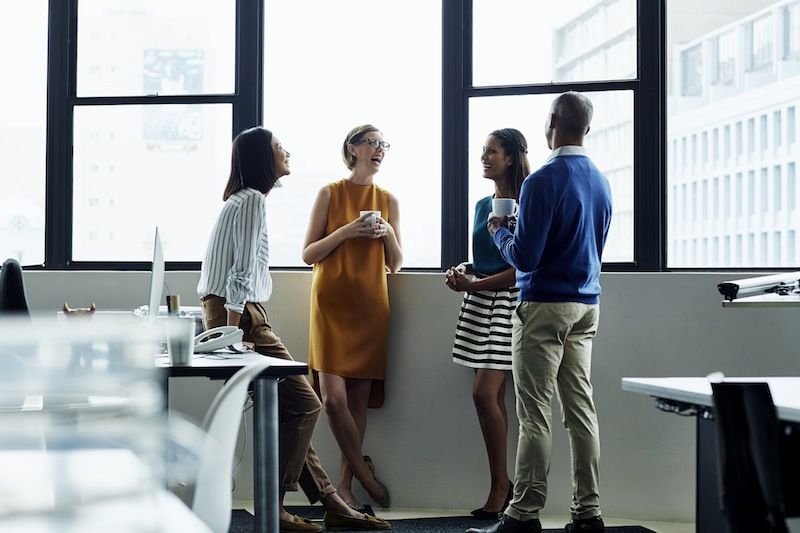 – TEMPLATE –
Use the following simple template as the backbone of your announcement. It will help you structure your message, organize your thoughts and ideas, and in the meantime, it will make you a better press release writer…. a master of press releases.
[Headline Of The Press Release]
[City] [State} Release Date: ["For Immediate Release" or a concrete date]
[Summary Section: Briefly describe your announcement]
[Insert a quote from a company representative related to the news]
[Write an additional paragraph to provide more details about the process: try to respond to all relevant W-questions (where, what, why, when, who)]
[Insert another quote or another section with details about the layoff: experience, influence and contributions, positions held, responsibilities]
[Include a call to action and an URL address where the reader can find more information about the company]
[Boilerplate message about the company: insert the following information
Contact info:
Contact Person:
Organization:
Address:
Phone:]
And may the positive consequences of your press release announcement and layoff process outnumber the negative ones.
Source URL: Read More
The public content above was dynamically discovered – by graded relevancy to this site's keyword domain name. Such discovery was by systematic attempts to filter for "Creative Commons" re-use licensing and/or by Press Release distributions. "Source URL" states the content's owner and/or publisher. When possible, this site references the content above to generate its value-add, the dynamic sentimental analysis below, which allows us to research global sentiments across a multitude of topics related to this site's specific keyword domain name. Additionally, when possible, this site references the content above to provide on-demand (multilingual) translations and/or to power its "Read Article to Me" feature, which reads the content aloud to visitors. Where applicable, this site also auto-generates a "References" section, which appends the content above by listing all mentioned links. Views expressed in the content above are solely those of the author(s). We do not endorse, offer to sell, promote, recommend, or, otherwise, make any statement about the content above. We reference the content above for your "reading" entertainment purposes only. Review "DMCA & Terms", at the bottom of this site, for terms of your access and use as well as for applicable DMCA take-down request.
Acquire this Domain
You can acquire this site's domain name! We have nurtured its online marketing value by systematically curating this site by the domain's relevant keywords. Explore our content network – you can advertise on each or rent vs. buy the domain. Buy@TLDtraders.com | Skype: TLDtraders | +1 (475) BUY-NAME (289 – 6263). Thousands search by this site's exact keyword domain name! Most are sent here because search engines often love the keyword. This domain can be your 24/7 lead generator! If you own it, you could capture a large amount of online traffic for your niche. Stop wasting money on ads. Instead, buy this domain to gain a long-term marketing asset. If you can't afford to buy then you can rent the domain.
About Us
We are Internet Investors, Developers, and Franchisers – operating a content network of several thousand sites while federating 100+ eCommerce and SaaS startups. With our proprietary "inverted incubation" model, we leverage a portfolio of $100M in valued domains to impact online trends, traffic, and transactions. We use robotic process automation, machine learning, and other proprietary approaches to power our content network. Contact us to learn how we can help you with your online marketing and/or site maintenance.